Dr. Dean Creado joined Amaha in August 2022 with a vision to start their Mumbai chapter for comprehensive mental health care after working in Mumbai as a Consultant Psychiatrist in private practice since 2018. His career in medicine started in 1998 when he graduated with an M.B.B.S Degree from the University of Mumbai followed by post-graduate training in Psychological Medicine from 2001 to 2005 at Seth GS Medical College and KEM Hospital, Mumbai.
From 2007 to 2011, he completed the Fellowship of the Royal Australian and New Zealand College of Psychiatry (FRANZCP) in Australia and worked as a Staff Specialist with NSW Health. From 2011 to 2015 he practiced as a Consultant Psychiatrist at the Kokilaben Dhirubhai Ambani Hospital in Mumbai.
In addition to General Adult Psychiatry, he carried out mental health assessments for several hospital Centers of Excellence like Epilepsy Surgery, Deep Brain Stimulation and Donor/Recipient capacity to consent for Kidney and Liver Transplant Surgery. Dr Creado joined Queensland Health, Australia in 2015 to pursue further training.
He became a Senior Staff Specialist and pioneered a Neuropsychiatry clinic at the Darling Downs Hospital and Health Service after being accepted as a Member of the RANZCP Section of Neuropsychiatry (SON) and the Faculty of Adult Psychiatry (FAP).
Dr. Dean Creado – Psychiatrist in Mumbai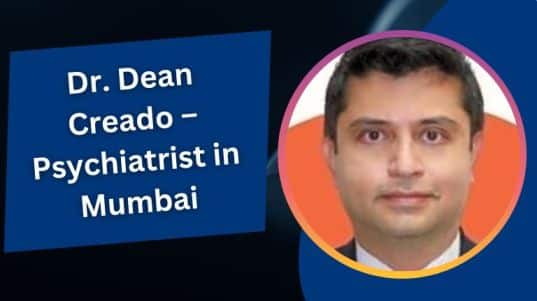 Doctor Name
Dr. Dean Creado
Gender
Male
Degree
M.B.B.S Degree from the University of Mumbai
Practicing Since
Name of State Medical Council
Mumbai
Qualification
M.B.B.S Degree from the University of Mumbai

Psychological Medicine from 2001 to 2005 at Seth GS Medical College and KEM Hospital

Completed the Fellowship of the Royal Australian and New Zealand College of Psychiatry (FRANZCP) in Australia with NSW Health
Specialist
Adult Psychiatry, Old Age Psychiatry, De-Addiction, Neuropsychiatry
Designation
Mental health assessments
Expertise
Mental health assessments
Experiences
18 +
Organization
Amaha
Registration Number
MMC 2000/03/1787
Full Address
Amaha mental health center
601, notan heights, 18a, guru Nanak rd, Mumbai Bandra west Mumbai- 400050
Visiting Hours
Tue

01:30 PM – 03:00 PM
05:00 PM – 07:00 PM

Wed

10:00 AM – 01:00 PM

Thu

11:30 AM – 03:15 PM
03:30 PM – 07:00 PM

Fri

10:00 AM – 01:00 PM
01:30 PM – 04:00 PM

Sat

01:30 PM – 07:00 PM

Phone for Appointment
+919769876409
Fee
 1800
Email
drdeancreadohealth@gmail.com